TASC™

TASC is a powerful and simple tool to manage your Safety Critical Tasks Analysis (SCTA). It seamlessly integrates two important activities: your Hierarchical Task Analysis (HTA) and your Human Error Analysis (HEA) and provides reminders, checks, and recording of all aspects of the SCTA process in one centralised location.

---
---
How it Works:


A full SCTA can be conducted using TASC. Below is a summary of the process that can be carried out using the software.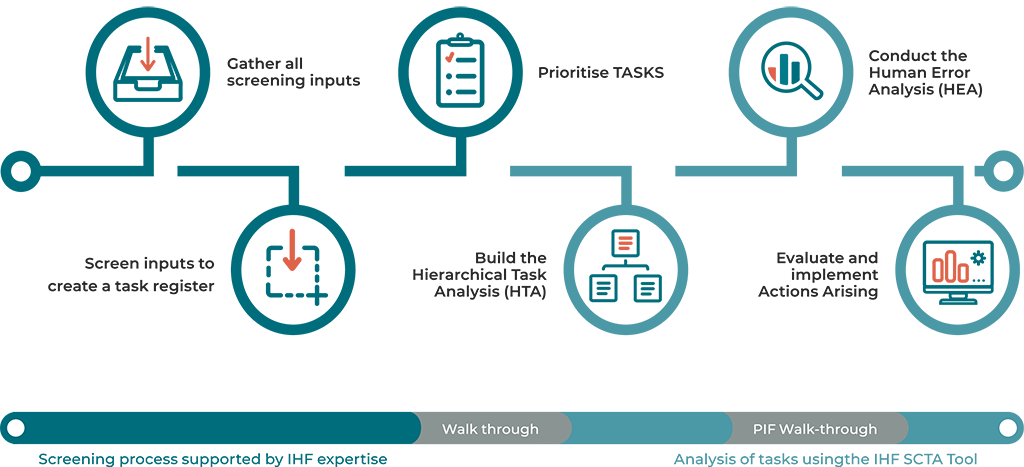 ---
Schedule a demo
Request a demo using the form below. We'll then send you a calendar from which you can choose a date and time for a demo.
HF-AIR™ Analyse - Investigate - Report

HF-AIR™ is a complete online incident investigation system. The integrated analysis tools provide a rich understanding of both technical failures and human behaviours that are pulled together using an interactive timeline. Because of the simplicity of the language, an investigator can easily pick up, use and understand the content.
---
Key Benefits of the Tool
Your in-house team will learn how to carry out an incident investigation effectively
Your incident investigation will be more efficient, saving time and potentially money
You will be less reliant on external consultants to lead the investigation
You can produce detailed reports to share within your company
---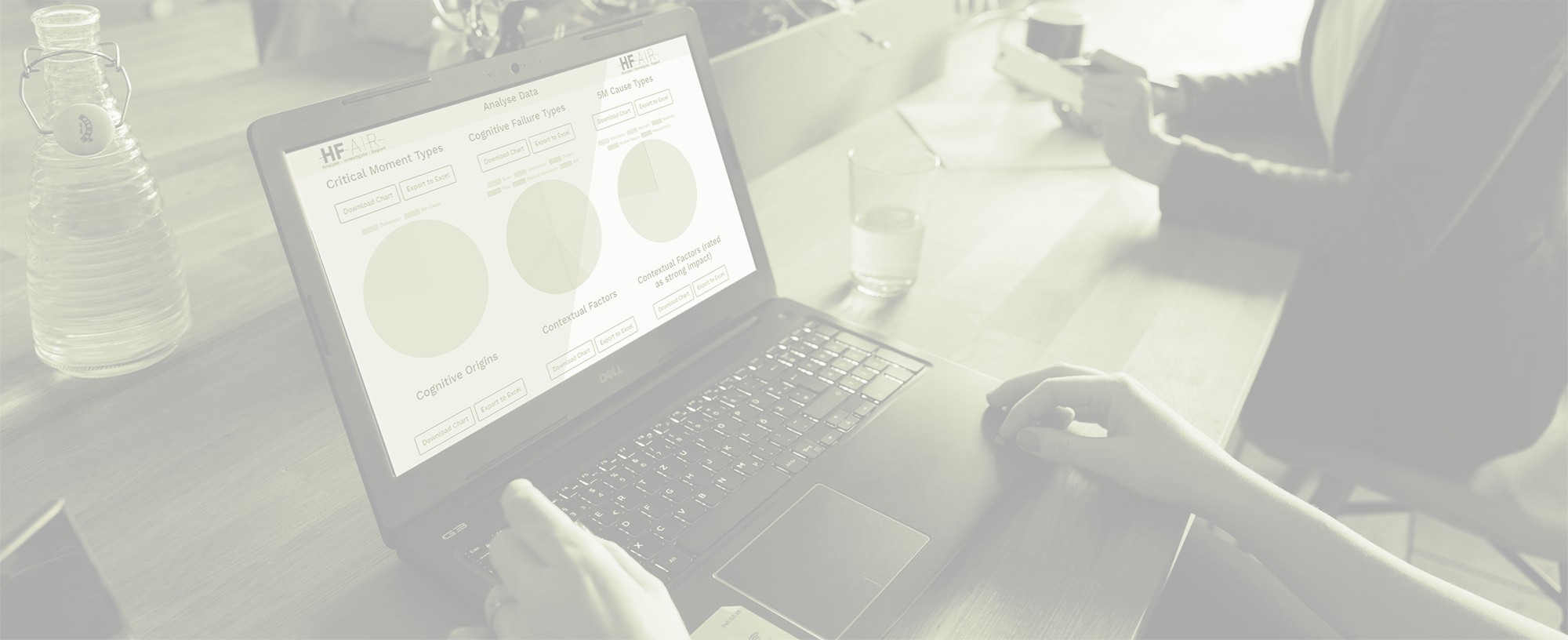 Zero Set-Up and Installation time
No License Costs, it's subscription-based
Customisation of the tools available on-demand
---
Troubleshooting, maintenance, Q&A available
IHF trained investigators to support your investigation can be provided
A compulsory one-day interactive training course is provided for all users covering the core theory and functionality of HF-AIR™. An additional day can be added to cover other key topics such as interviewing skills
Half a day of coaching and review of a completed investigation is also required to become a fully certified HF-AIR™ user
Technical document available for both services
Get in touch today
One of our human factors associates will be on hand to learn about your business and see if we can help.